Refer and Make Money with Mondoze
Now you can earn a healthy commission by referring us to someone you know!
Recommend to earn commission automatically
It's simple to start earning money through Mondoze Referral Program.
The Mondoze product range offers something for everyone. Order for a friend to automatically earn commission.
So you sent your recommendation? The hard work is done and now you just need to wait until an order has been placed via your referral.

If you order directly online, you can skip this step.
You will automatically get your commission once the sale of the recommended product or package is completed.
Order online to earn commission
Please make sure to enter your Customer ID when ordering so we can proceed your commission.
Adjust performance to meet your project's requirements with more RAM, faster load times with HTTP/2, PHP 8.0 and performance monitoring. Modify your performance level with zero downtime and rapid respond to fit resource requirements.
With Dedicated Hosting, you get a whole server and you don't share computing power or bandwidth with anyone else, you can customize your server the way you want for your web projects. This brings the superb performance for your projects even under heavy workloads.
Mondoze VPS Hosting is the best choice to deploy your business-critical applications and websites with dedicated processing resources at an affordable price. Enjoy increased power, flexibility, and control for your websites.
A great domain name to match your brand
Register your domain name with Mondoze and benefit from our premium features.
Benefit from your unused domains
You will automatically earn commission with every purchase that goes through your forwarded domain.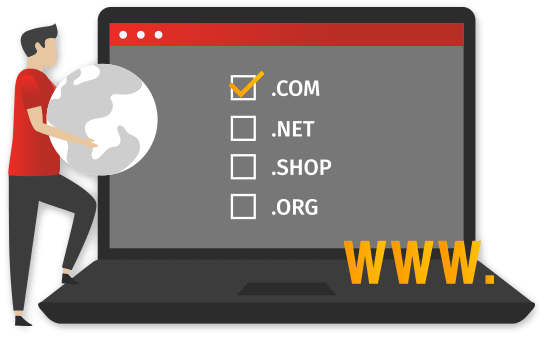 Did you know that you can earn attractive rewards with your unused domains?

It's simple:
And you're done! Now you'll get a commission for every customer who orders a Mondoze product through your forwarded domain.
FAQ – Frequently asked questions