Connect to cPanel/Webmail/WHM via cPanel app
cPanel had launch app to allow user connect to cPanel/Webmail/WHM easier without login into browser anytime and anywhere. 
1. Download cPanel app from App Store.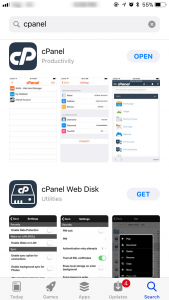 2. Open the downloaded app.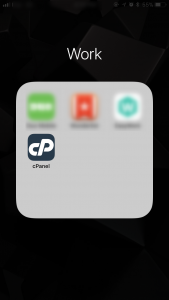 3. Select + button to add new connection.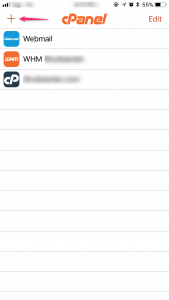 4. Fill in the server details accordingly.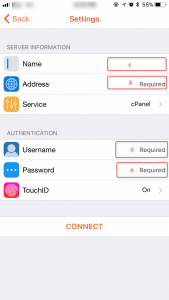 Server Information:
For 1. Insert any name user wish to add
For 2. Insert your domain name
For services, May select cPanel/Webmail/WHM accordingly
Authentication:
For 3 & 4.
a. If user selected  WHM as services, do insert the  username and password
ELSE
b. If user selected webmail as services, may insert the email username and password
Note: TouchID may depends on user requirement whereas if user wish to login with fingerprint, may enable it.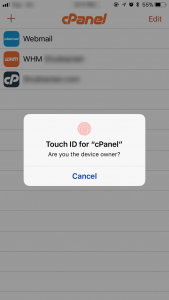 Else, user will require to insert password each time during login.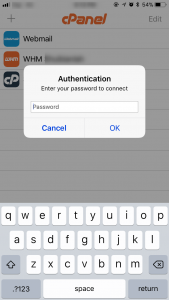 5. A sample  , WHM and webmail is available under the list.