How To Create A MSSQL 2005 Database in Website Panel
1.) Login to your Website Panel via cp.domain.com.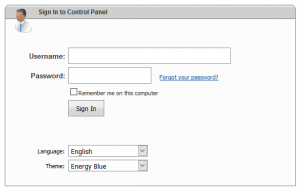 2.) At the center of "User Spaces" area, click on your Hosting Plan name".
3.) Select on "Databases -> SQL Server" from "Hosting Space Menu".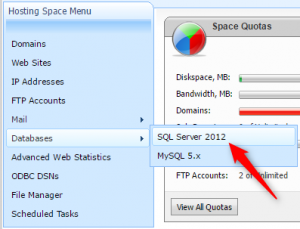 4.) Next, select on "Create Database" button and create your database and select on "Create User" button to create database user's password.