How To Manage your DNS from cPanel
With cPanel 11.25 update, cPanel introduced Simply DNS Zone Editor to allow user to create and delete A and CNAME records in a domain's zone file. 
1. Firstly, log into your cPanel account and select on the Simply DNS Zone Editor.

2. You are allow to insert A record and CNAME record as below.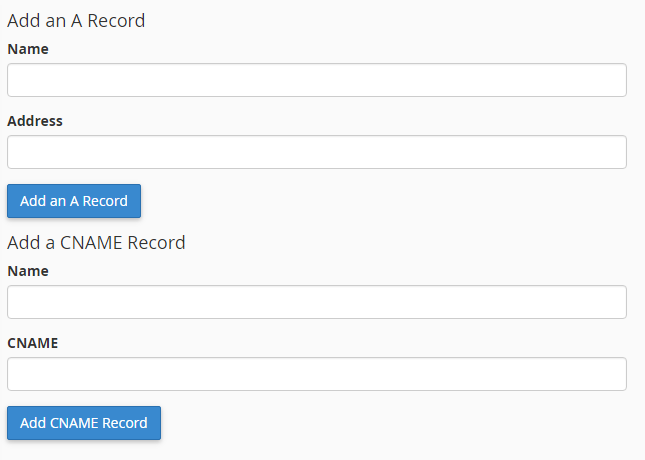 3. If you are adding an A record, do as the example as below.
mail.domain.com IN A 110.4.45.0
Name: mail
Address: 110.4.45.0
If you are adding CNAME record, do as the example as below.
mail.domain.com IN CNAME domain2.com.
Name: mail
CNAME: domain2.com