How to Connect to SFTP using FileZilla
For cPanel users, you can use FileZilla to connect as SFTP. 
To have SFTP, you will need to have a cPanel hosting plan and Shell Access.
(Please contact support for enabling Shell Access for your hosting account)
For SFTP, only the main cPanel account access able to use it.
Here are the steps.
1) Open FileZilla.
2) Go To File > Site Manager.
3) Then you can name your site at New Site.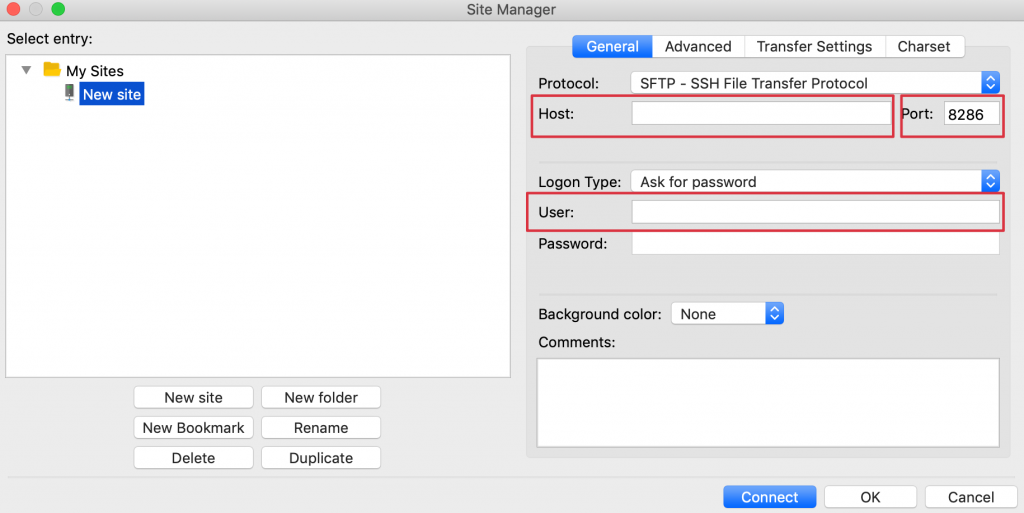 4) Insert your Server IP at HOST, SSH PORT (8286).
5) Insert the cPanel username as User and also the cPanel password.
Now you can connect SFTP with FileZilla.